Los Angeles and Orange County area diving
Fun and safety are core values for our dive charters
SUNDIVER
Designed as a comfortable liveaboard, our signature boat runs both overnight and day trips. While our 54 ft. boat is certified for 42 passengers, we take a maximum of 22 divers for overnight and day trips.
Two large gates make easy exits. Our two-level swim step platform makes getting back on the boat simple.
Tanks can be filled from each dive seat from individual air fill whips.
Staying overnight? Need a nap? We have inside seating for 16 with an HD flat screen color TV and Blue-ray player.
Schedule
Catalina Island trips board at 6 a.m. and leave at 7 a.m., returning between 5 and 6 p.m.
San Barbara Island and San Clemente Island trips leave at midnight and return between 6 and 7 p.m.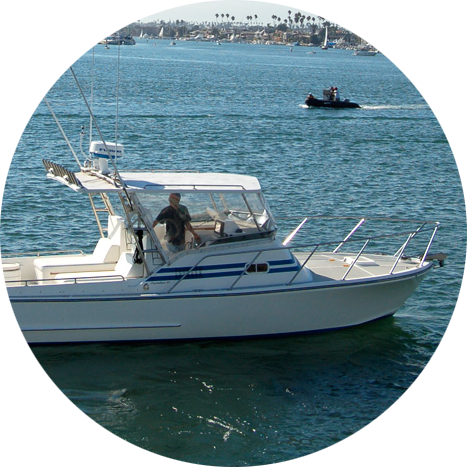 SUNDIVER II
To provide the most flexibility, our exclusive Crystaliner caters to small groups and private charters. Well known as a lifgeuard and rescue craft, this 33 ft. boat can reach speeds in excess of 30 knots, which means less travel time for divers.
Comfortable for up to 6 divers, this boat is also used for research and search projects. The Sundiver II was used to document a lost TBM Avenger off the coast of San Diego, CA and features Simrad electronics that include stereo side scan capability.
SUNDIVER III
Featured on the back of PADI's 2007 Boat Diver Manual, our 21 ft. rigid hull inflatable also served as a beach assault boat in the 1988 James Bond film License to Kill. Captain Arntz modified the boat to work as a dive, research, and production tender.
Sometimes, this boat coordinates with SUNDIVER for production work, such as for the CSI Miami 2004 episode Blood Moon and multiple PADI shoots.
SUNDIVER EXPRESS
The fastest dive boat for large groups, this boat can accommodate 22 divers per trip and travel at 22 knots. Trips to Catalina Island take just a little over 1 hour instead of 2+! This 48 ft. custom dive boat has a 16 ft. beam and is powered by twin 450 hp Caterpillar engines.
Schedule
Catalina Island trips begin boarding at 6 a.m. and leave at 7 a.m., usually returning by 4pm
Outer trips depart around 6 a.m. and return inside of 12 hours.
All destinations are intended, but cannot be guaranteed. Weather or military closures (San Clemente and San Nicolas Islands) sometimes force diversions. In any case, we do our best to reach our intended destination.
Photo © Jennifer Idol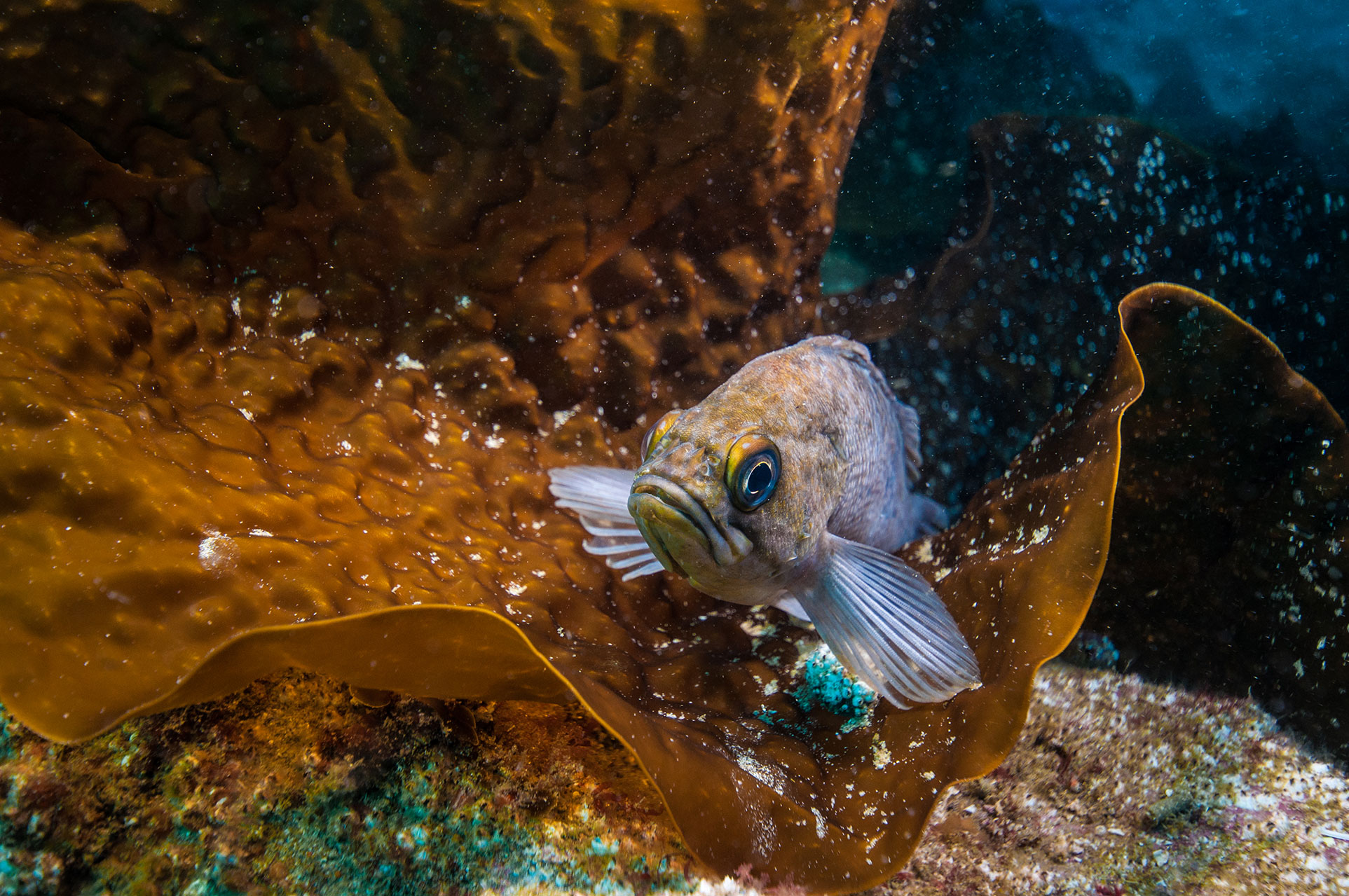 What's included on our charters
Tanks and weights.
Choose from 85cf low pressure steel or standard 80cf aluminum tanks (some larger and smaller tanks available by arrangement). Nitrox is available on the SUNDIVER upon request.
Meals, snacks, and beverages.
We try to include fresh fruits and greens and vegetarian selections. Please advise of us of special dietary needs and preferences ahead of time.
Rental equipment
You can rent most of the equipment you need from us. Just let us know ahead of time, and your gear will be waiting for you when you arrive.